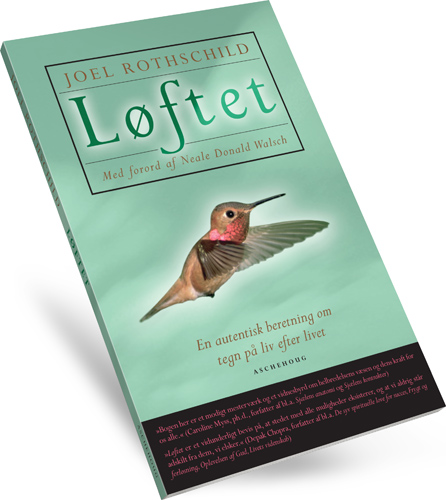 TITLE / AUTHOR
"Signals", novel by Joel Rothschild (softcover with flaps).
CLIENT
Aschehoug, Denmark 2003
MY SERVICES
Book cover design
↓
FROM BLURB
"Signals is an unusual and authentic account of two men, lovers and soulmates, and both HIV positive. Living in the constant presence of death, they vow that if there is a life after death, the first one to die must give the survivor a sign."
BOOK DESIGN
The hummingbird is a reappearing symbol throughout this honest and touching book about a love relationship that defies death. By using dimmed, pastel-like colors, I've aimed for a delicate, transparent expression that corresponds well with the spiritual theme.