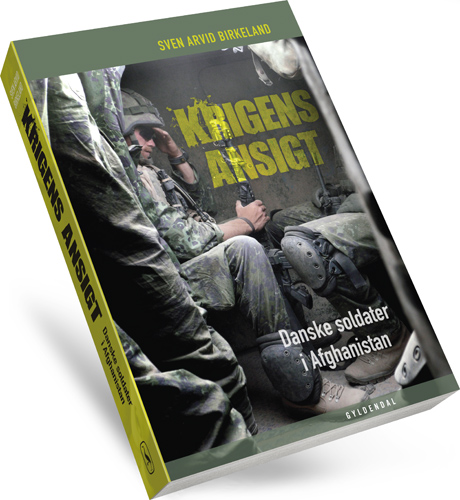 TITLE / AUTHOR
"Krigens ansigt", non-fiction by Sven Arvid Birkeland (softcover with flaps).
CLIENT
Gyldendals Forlag, Denmark 2010
MY SERVICES
Book cover design
↓
FROM BLURB
"The Face of War (Eng. transl.) is about the Danes in The Afghanistan War. The author Sven Arvid Birkeland has interviewed more than 200 soldiers, from common soldiers to generals, their lovers, wives, children and parents. He's talked to the the wives and children of the deceased soldiers, and their parents and siblings, as well as with with doctors and leaders. The book depicts the war in all its aspects of fear, courage and cruelty, life in the crossfire and in the life in the camps.