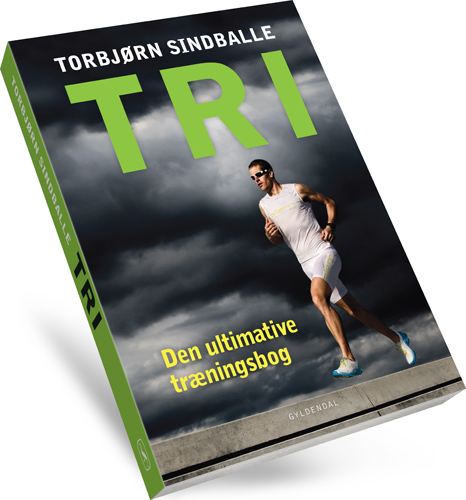 TITLE / AUTHOR
"TRI", non-fiction book by Torbjørn Sindballe (softcover with flaps).
CLIENT
Gyldendals Forlag, Denmark 2013
MY SERVICES
Book cover design
↓
FROM BLURB
"Are you dreaming of completing your first half or full iron man? Or would you like to become an even better triathlete than you already are? TRI is the ultimate Danish training book for all triathletes – both for beginners and those who have the sport in the blood."
BOOK DESIGN
Although images are there to serve a purpose on the book cover, they're sometimes so beautiful that they block the creative process. Doing a little reframing often gets the creative juices flowing again. There's a huge difference between "How can I minimize the damage all the text will do to this beautiful photo?" and "How can I use the text elements to support and bring out the beauty of this photo?" See? In this case the book cover could be masculin, loud and at the same time support the qualities of the image.