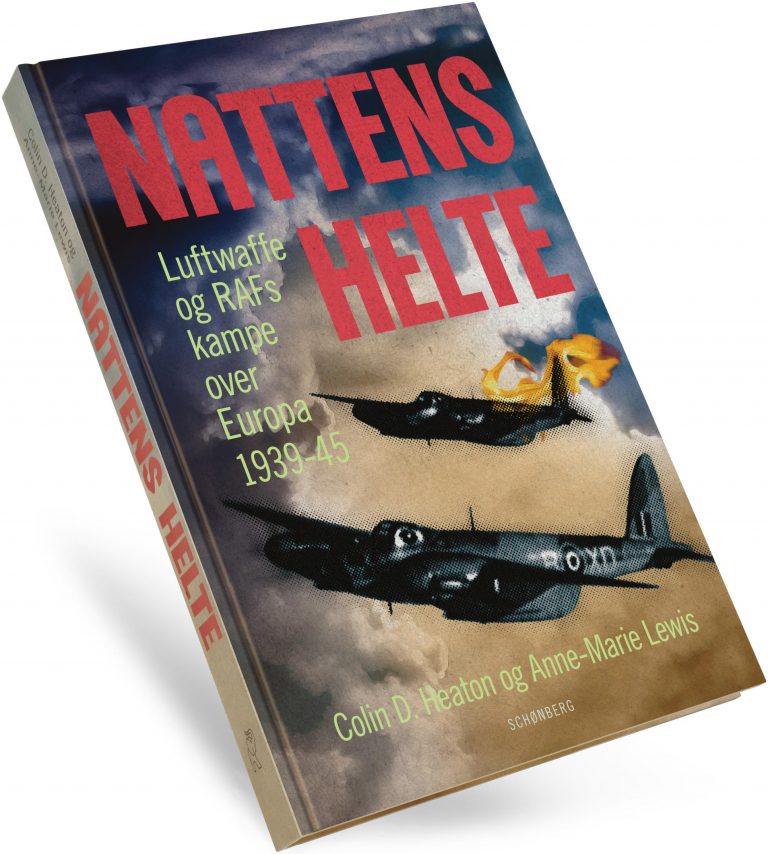 TITLE / AUTHOR
"Night Fighters", historical non-fiction book by Colin D. Heaton and Anne Marie Lewis (hardcover).
CLIENT
Schønberg, Denmark 2009
MY SERVICES
Book cover design and cover illustration
↓
FROM BLURB
"Nattens helte is a fascinating and comprehensive account of the air struggles between Nazi Germany (Luftwaffe) and England (RAF) across Europe during World War II, 1939 to 1945. At the same time it relates the historical, technological, tactical and strategic development that constantly became more refined in both countries."
BOOK DESIGN
Books about the Second World War is a recurring genre. I've done a good measure of covers for war-themed books with distressed sans-serif titles on a grainy photos, and now I wanted to do something different. To get the creative juices going I requested the photos from the interior. The quality of the photos wasn't very good. A lot of the mid-tone area was gone and they seemed more like graphic elements than photos. I started working on different designs inspired by the war posters of the 1940s. The editor was thrilled and used the resulting book design as a guideline for a subsequent book series about The Third Reich.