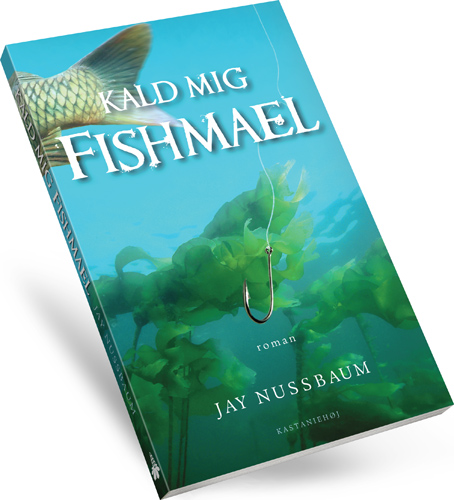 TITLE / AUTHOR
"Blue Road to Atlantis", novel by Jay Nussbaum (softcover with flaps).
CLIENT
Kastaniehøj, Denmark 2009
MY SERVICES
Book cover design and cover illustration
Interior layout
↓
FROM BLURB
"Blue Road to Atlantis takes place within the universe of Hemingway's classic The Old Man and the Sea. But having said that, this is a story entirely of its own. It is the story of Little Fishmael and of friendship, fear, love and truth. And it's a story about finding ones deepest values and living in accordance with the flow. The one around us and the one inside each of us."
BOOK DESIGN
Imagine a cross between the novel Rabbit Mountain and Jonathan Livingston Seagull – but for fish. Then you have this little book – sweet, whimsical and philosophical. Although tempting, I didn't think a hand-drawn or painted illustration would do the novel justice. I feared the result would seem too much like a children's book. So I chose to work with photomontage and photorealistic illustration. I think the result is both poetic and mischievous, and the author was very excited.