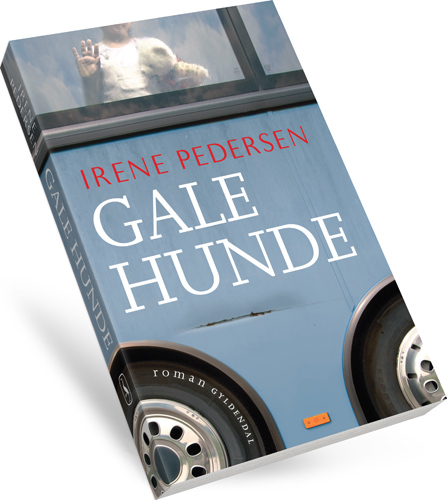 TITLE / AUTHOR
"Gale hunde", novel by Irene Pedersen (softcover with flaps).
CLIENT
Gyldendals Forlag, Denmark 2015
MY SERVICES
Book cover design and cover illustration
↓
FROM BLURB
"Dorić has escaped The Yougoslav Wars. Dorić and Tenna become lovers. Together they go back to Balkan to find out what really happened during the war. Dorić reluctantly. Tenna with a growing sensation that nothing is quite the way she thought they were."
BOOK DESIGN
The author had a very specific vision for the book design of this suspense novel, set in the wake of the Yugoslav Wars. We approached the task somewhat like creating a facial composite, and we arrived at some beautiful designs. But sadly the results didn't quite reflect the novel. And of course that sometimes happens. Starting all over again, I disregarding the war theme and worked with the underlying theme of human brokenness. The final result illustrates a scene from the book, and captures the sense of loss and unreality of the novel.