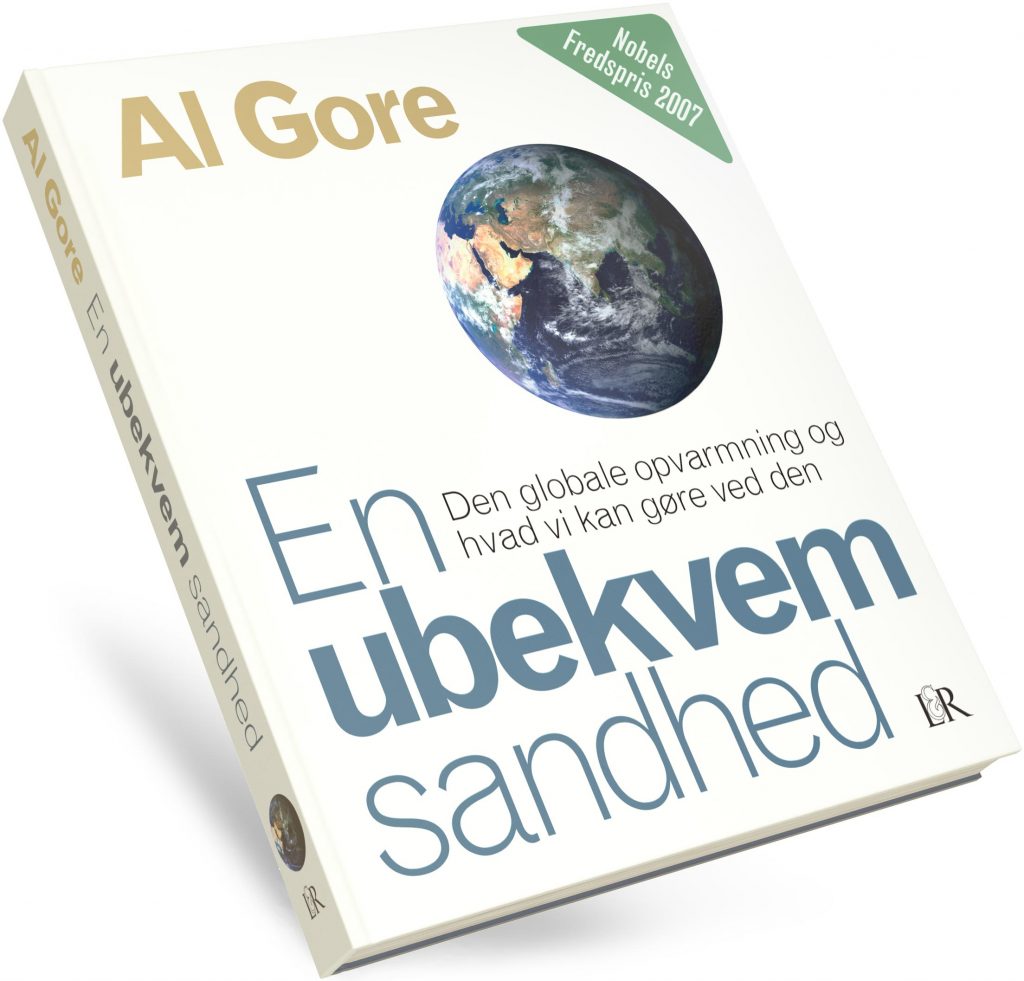 TITLE / AUTHOR
"An inconvenient truth", non-fiction book by Al Gore (hardcover).
CLIENT
Lindhardt og Ringhof, Denmark 2006
MY SERVICES
Book cover design
↓
FROM BLURB
"The catastrophic course of our planet's climate is a fact, and it's time for all of us to wake up and start taking action. Those are the words of Al Gore in An Inconvenient Truth, which has been called the world's most important book. In a factual and well-documented manner, Al Gore explains why man-made climate changes are such a huge threat to our common future."
BOOK DESIGN
The approval of the design for this book cover involved more people than usual. But after a few rounds of adjusting and simplifying, everything fell into place and everyone approved. My personal favorite was a very similar version, where a part of the Earth was charred black and smoking. It was discarded in favor of the final and more neutral version.