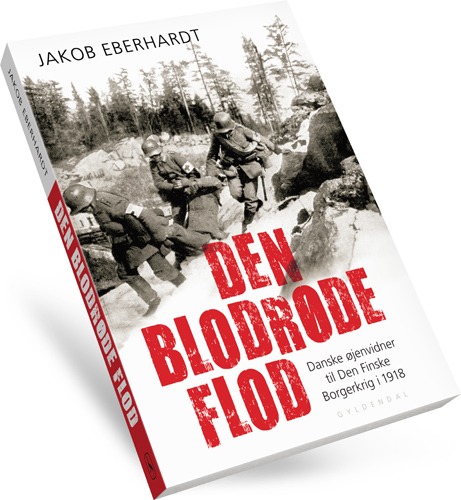 TITLE / AUTHOR
"Den blodrøde flod", historical non-fiction book by Jakob Eberhardt (softcover with flaps).
CLIENT
Gyldendals Forlag, Denmark 2014
MY SERVICES
Book cover design
↓
FROM BLURB
"Carl Borre Larsen is fighting in the Finnish Civil War, which is a conflict between socialists on the one side and conservatives on the other. Nearly 25,000 are killed within a period of three months, making it the bloodiest civil war in the history of Scandinavia. This book describes the Finnish Civil War through, among others, Danish eyewitnesses to the conflict."
BOOK DESIGN
This book cover is a good example of a working with a specific genre. For several years there has been a huge interest in books about World War 2. And the book covers have developed their own visual expression. Although there's ample room for variation, it's fairly easy to recognize the genre. Almost always a grainy black and white photo is used. The colors are often black, red or blue. And often, but not always, the typeface is grotesque and the title is distressed.